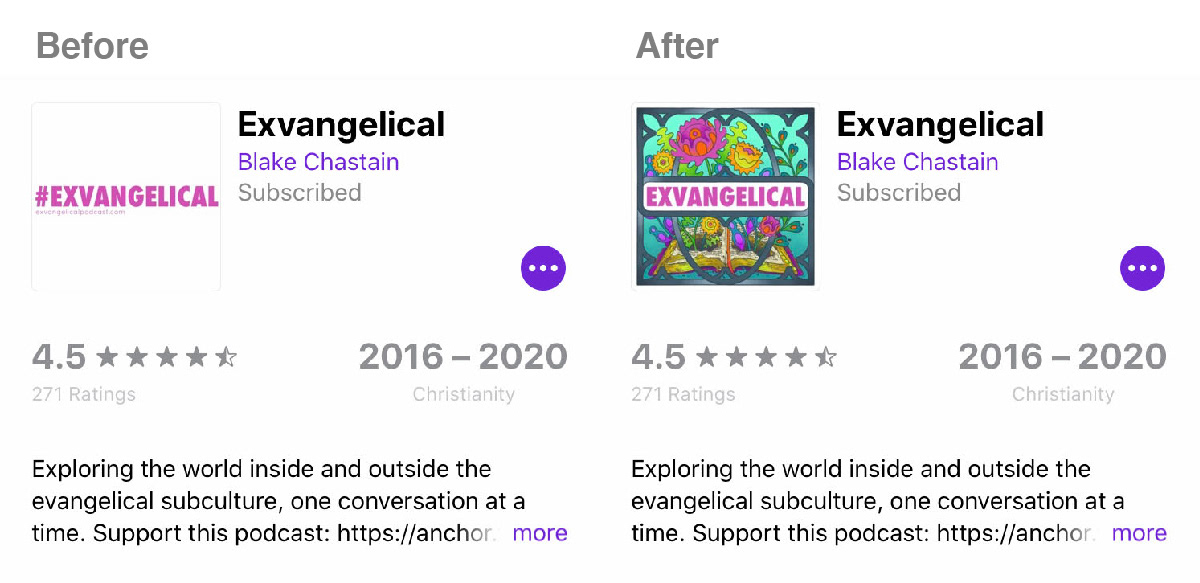 The Exvangelical podcast was already near and dear to my heart, so I was absolutely over the moon when the host Blake Chastain reached out to me about creating new album artwork. Blake had a simple prompt for the visual concept, "something dying so that something new can grow". 
The podcast itself is all about stories of leaving the Evangelical church, or leaving the faith entirely. Since this was something I had experienced, I had about a million ideas for how to represent that visually. So I set to work brainstorming, and ended up presenting Blake with six concepts to choose from. 
Blake liked the concept of the first sketch, and the framing of the last sketch, so we decided that the final artwork would be a merging of these two. 
The frame and the color palette evolved a lot in the final artwork, but Blake (and his audience) was very happy with the result!