In late 2020, Even/Odd studios commissioned me to create a series of "Fashion Forecasts" for 2021, looking ahead to how the past year might have changed the future of fashion. The project was for their client Facebook Campus, a branch of Facebook focused on engaging with college-age young people. The images were intended to be used as fun content for Facebook Campus social media channels. 
These were the sketches I presented: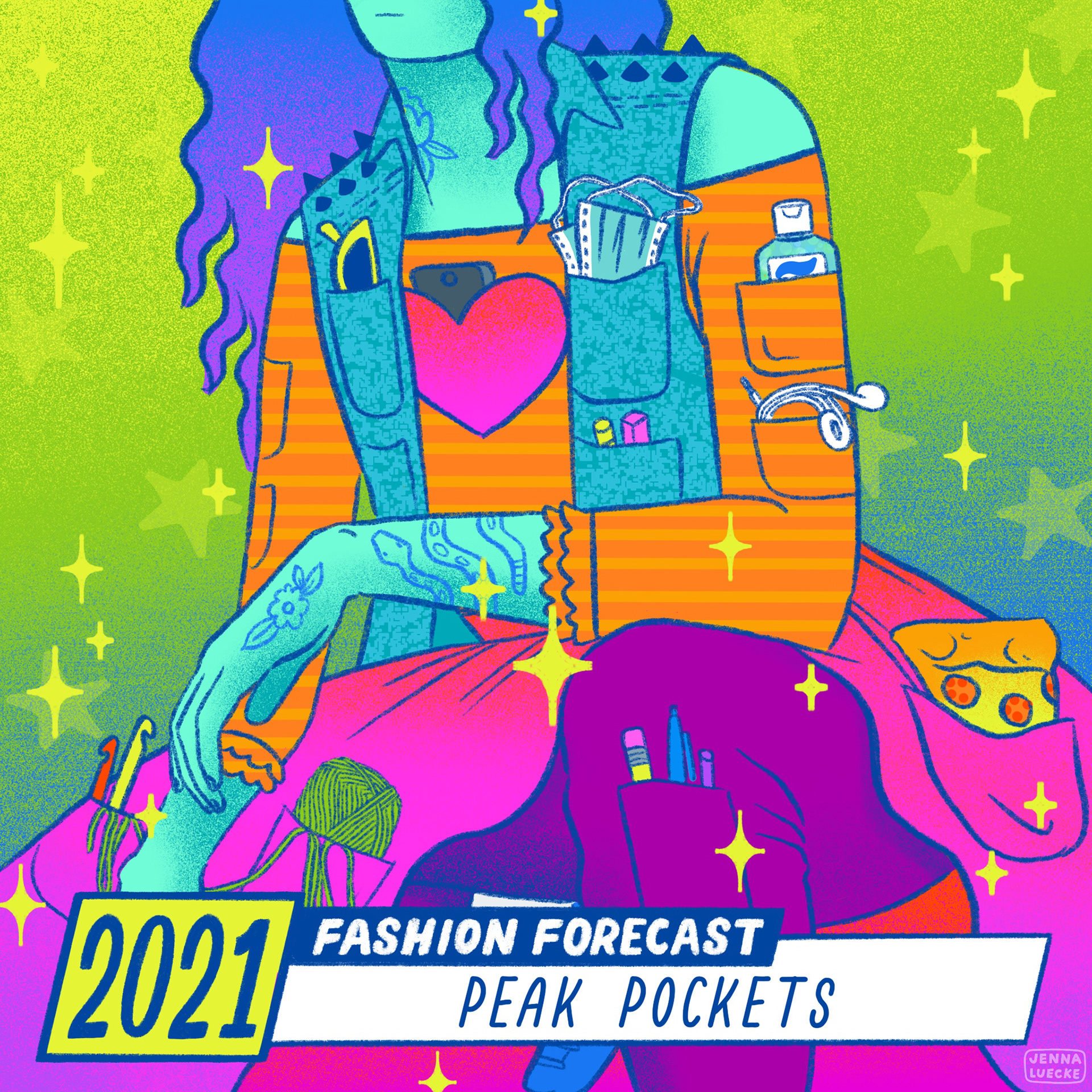 The project ended up not being used, but I LOVED this opportunity to get silly and dream up some insane outfits. Any illustration project that involves designing clothes, I am 100% in!