I had a blast working with Talk Purity To Me again for it's first line of merch. Blair and I brainstormed and came up with three concepts that we thought her audience would get a kick out of, I got to drawing, and the following images were what resulted!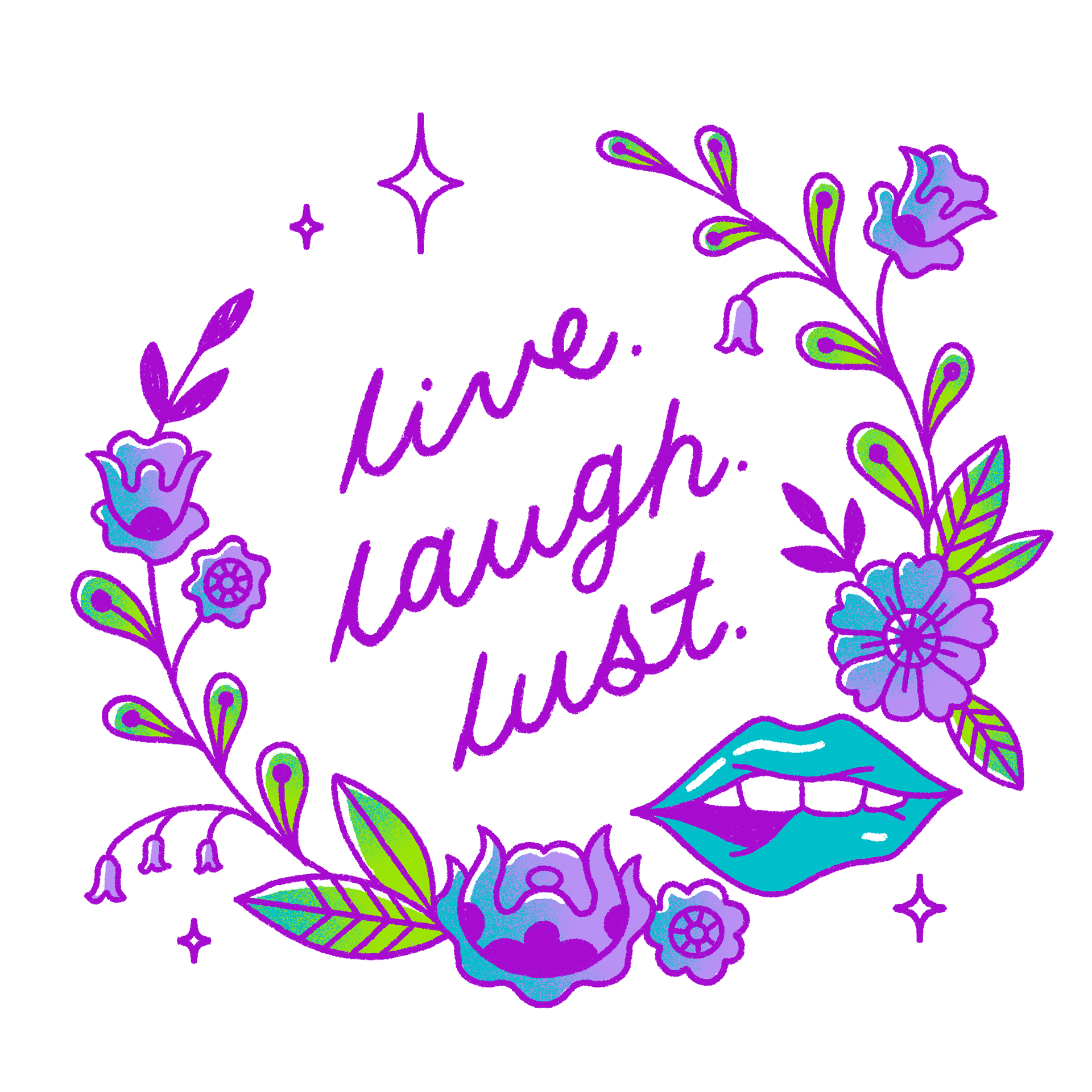 Along with the full color versions above, I also provided single color versions for each design. 
I provided the print files and Blair implemented the designs on an assortment of merch items for her audience.