The College of Natural Sciences is not housed in a single building, instead it consists of many buildings spanning a few blocks within the UT campus. This illustration series was created to give CNS a sense of place, something that the students can feel connected to despite it's lacking a main hub. The first piece it was implemented in was a poster that was given to new students of CNS.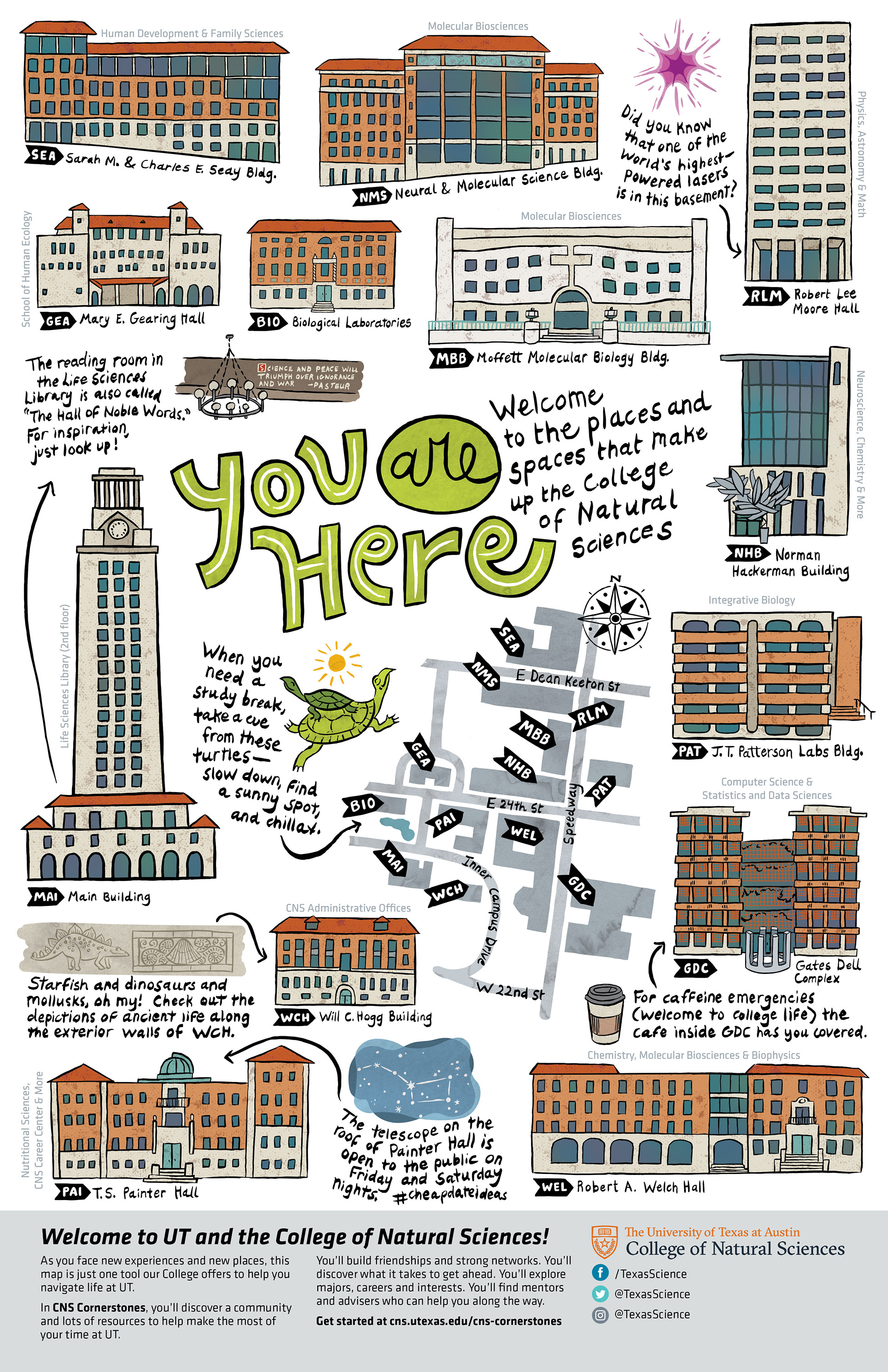 The piece was then reconfigured as a trifold brochure that could be referenced while out on a walking tour, given to prospective students.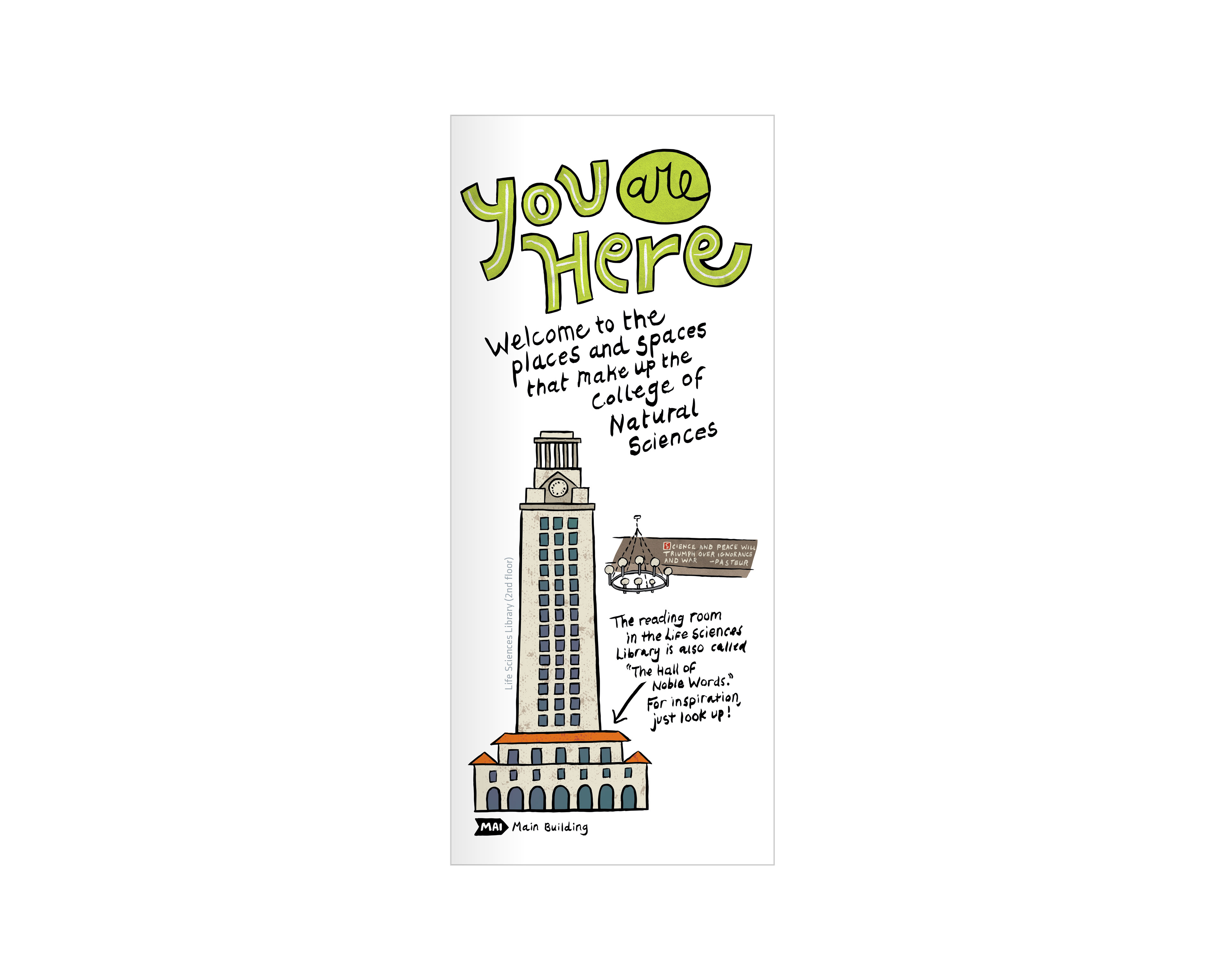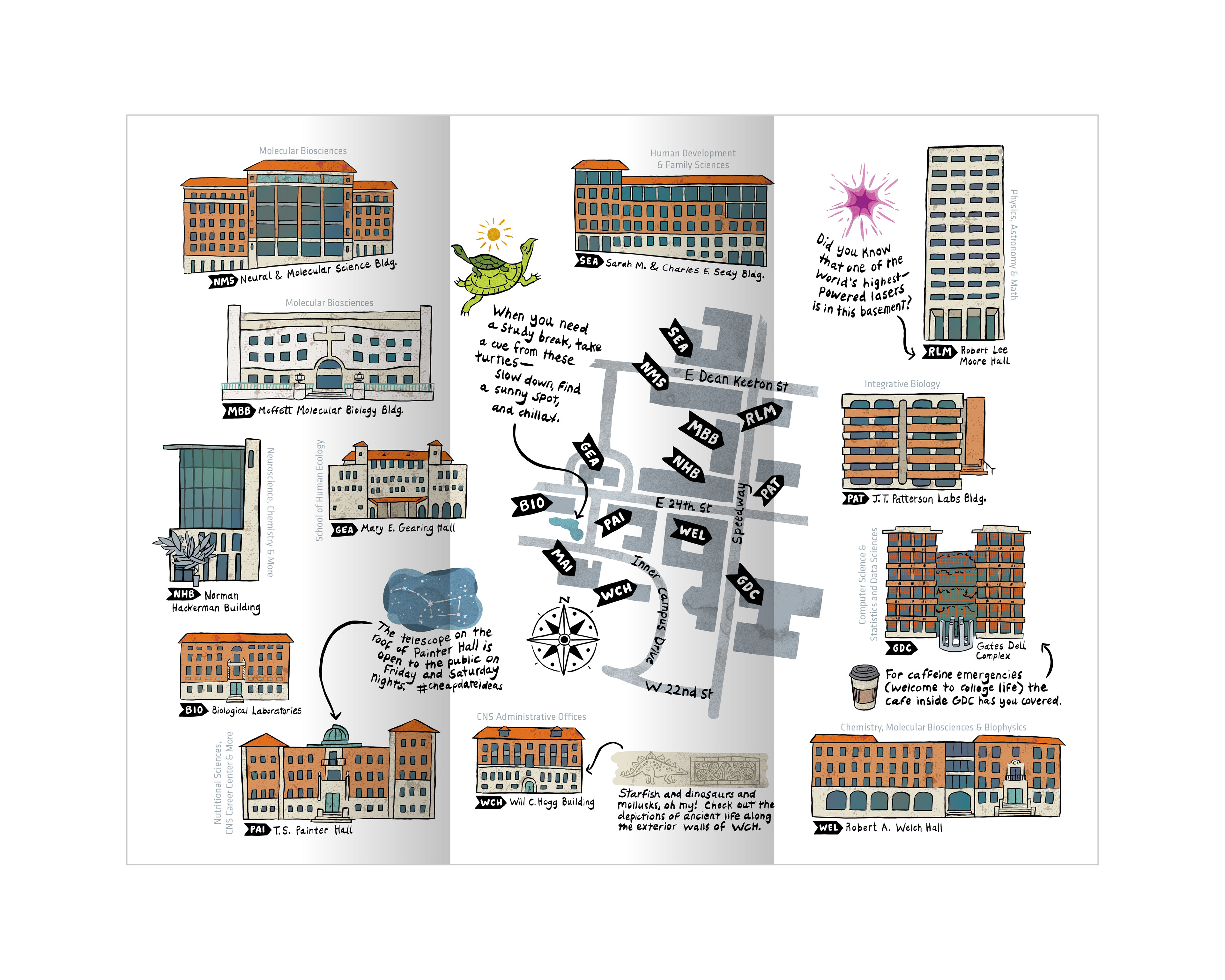 Lastly, the content was used for a set of social media posts, to elaborate on the history and features of each building.